Anti-Aging Ayurvedic Botanicals in NVUS Awareness Creams
Ayurveda is the traditional science of medicine from the Indian subcontinent. This ancient science of healing has been used for over 5,000 years. The healing and anti-aging properties of Ayurvedic botanicals, such as turmeric and neem, have been documented, clinically researched, and proven highly effective both in Ayurvedic and western medicine.
Our line of NVUS Awareness creams took us three years to formulate, and extensively evaluate and re-evaluate with a key goal in mind — making skin look younger.
Each of the Ayurvedic and other botanicals in NVUS Awareness creams are carefully extracted using specialized processes to ensure potency and are blended in optimal concentrations to the NVUS skincare formulations to make truly effective, unique and exclusive anti-aging creams.
NVUS thanks our Ayurveda advisor, Dr. Anil Kumar (click here for profile), for his support in bringing the principles of authentic Ayurveda to our line of Awareness creams.
Saffron (Crocus sativus)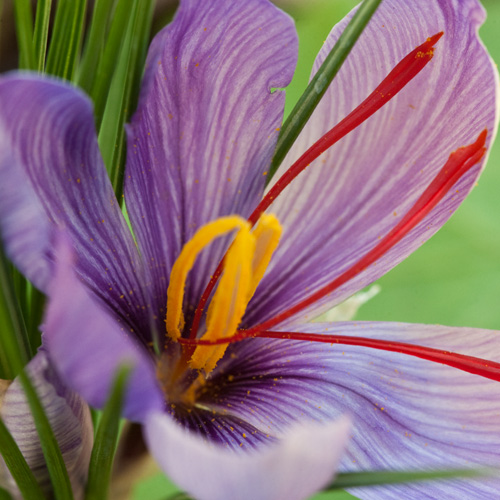 Saffron, one of the most expensive substances on earth and one of the most potent anti-aging botanicals in NVUS creams, usually refers to the red threads, or stigma, which are carefully harvested by hand from the purple-flowering crocus plant. Some 15,000 flowers, each containing only three stigmas, are required to produce just 100 grams of this revered miracle anti-aging spice. Saffron contains hundreds of active ingredients that penetrate deep within the skin to stimulate cell regeneration resulting in a significantly younger looking smoother, more elastic, and brighter skin.

Read more about saffron
Neem (Melia Azadirachta)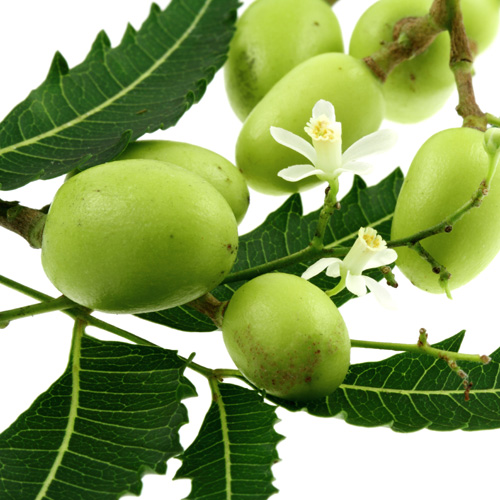 Neem is naturally anti-bacterial, anti-fungal, anti-parasitic and anti-inflammatory. It is a fast growing tree in the mahogany family that produces white flowers and round greenish yellow fruits. One tree can produce 37-50 kg of fruit while additionally the leaves, bark, flowers, seeds, and stem can all be utilized. In India, neem is known as the "Village Pharmacy" or "Panacea for all diseases" as it boasts a wide range of medicinal properties. Neem is excellent as a treatment for acne, controlling oiliness and dryness, lightening pigmentation and making skin glow.
Amla (Phyllanthus embilica)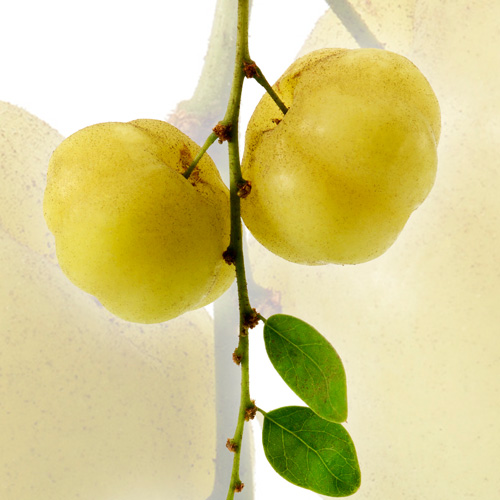 Amla is one of the most widely used herbs in Ayurveda and everything from the fruits to the roots has medicinal properties. Amla is a deciduous tree of the Euphorbiaceae family and is known for its edible fruit of the same name. It is a medium-sized tree with yellow flowers and small light yellowish green fruit. Studies have shown amla to be rich in age fighting anti-oxidants (such as vitamin A). Its anti-bacterial and natural astringent properties help to reduce pore size and control acne breakouts. Most importantly, amla has been shown to stimulate collagen synthesis and help prevent its breakdown.
Myrobalans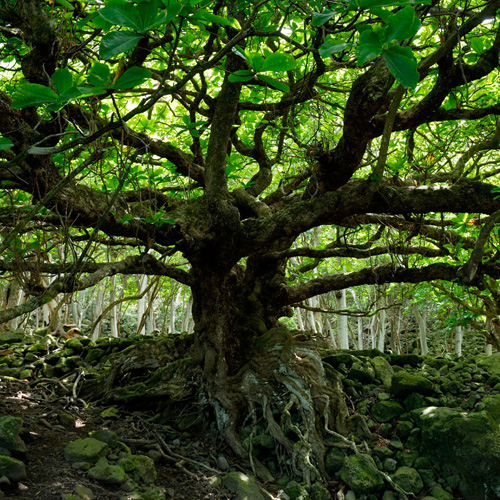 Myrobalans refer to a wide variety of fruit-bearing trees, the fruit of which have numerous potent anti-aging properties due to high concentrations of anti-oxidative polyphenols. Polyphenols have been shown to protect against ultraviolet radiation and enhance skin cell growth. Polyphenols promote blood flow and oxygen to the skin and are a critical part of how NVUS Awareness creams help the skin to retain moisture and stay looking young and firm.
Fennel (Foeniculum vulgare)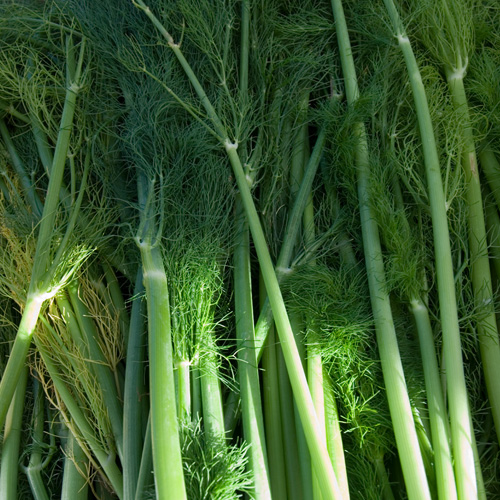 A strong skin detoxifier, fennel is a highly aromatic and flavorful perennial herb that grows 1 to 2 metres in height.
Fennel's skin toning and skin firming properties increase the skin's tautness while its powerful ability to scavenge the free radicals that cause aging slows the formation of wrinkles and fine lines. The fennel in NVUS Eye Awareness creams also helps to reduce puffiness under the eyes.
Coriander (Coriandrum sativum)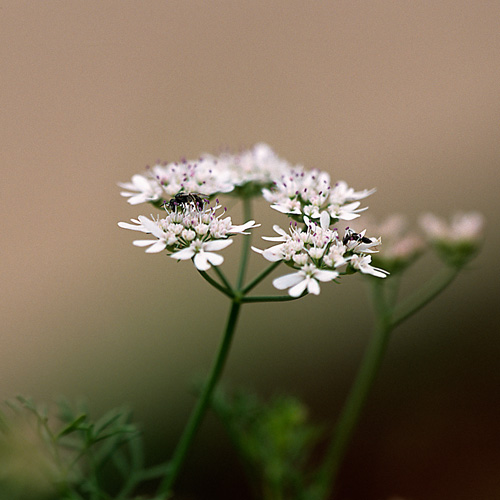 Coriander, with its age arresting qualities, is an annual herb that grows to about 80cm in height and bears pinkish-white flowers. With a distinctive aroma, coriander is used from the leaves, stems, and fruits (commonly referred to as 'coriander seeds'), right down to the roots. Research has shown coriander leaf extract to be a rich source of linolenic acid which is understood to reduce the effects of ultraviolet damage to the cells that produce collagen in the skin, effectively helping to slow the process of skin aging.
Turmeric (Curcuma longa)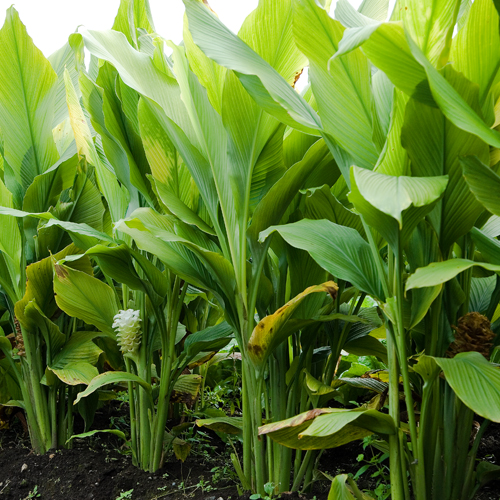 Wrinkle reducing and skin brightning turmeric is a rhizomatous herbaceous perennial plant of the ginger family that grows wild in Southeast Asia. Most usage of turmeric is in the form of a dried root powder. In Ayurvedic medicine turmeric has been used for millennia as an anti-inflammatory antiseptic, anti-bacterial, and as a highly-acclaimed skin brightening ingredient. Turmeric has been shown to diminish wrinkles, naturally exfoliate, eliminate pimples on acne prone skin and effectively treat dryness as well as dark spots and hyperpigmentation.
Sage (Salvia officinalis)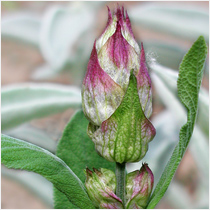 The legendary anti-aging herb, sage is a small perennial, evergreen shrub that bears purple or white flowers and grows to about 50-70 cm. The sage family of herbs includes over 500 species. 'Common sage' (Salvia Officinalis) is the most widely known variety as it has been shown to have a plethora of medicinal uses. In fact the name 'sage' comes from the Latin 'to save'. The efficacious herb helps to reverse the signs of aging, including wrinkles, fine lines and age spots.
Damascus rose (Rose damascene)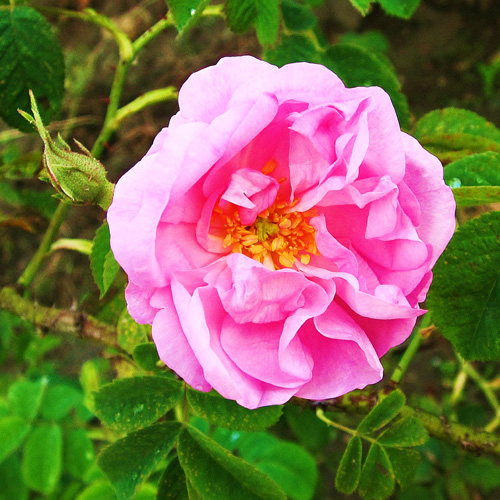 The finest rose oil in the world is derived from Damascus rose which is found in the "Rose Valley" of Bulgaria. 3.5 tons of flowers must be harvested by hand to produce just 1kg of pure Damascus rose oil. Research has shown that Damascus rose oil is highly effective at killing acne-causing bacteria and can increase the permeability of the skin. This helps the numerous age-fighting active ingredients and nutrients in the NVUS Awareness creams to permeate through the skin for optimal delivery and potency.
Lavender (Lavandula angustifolia)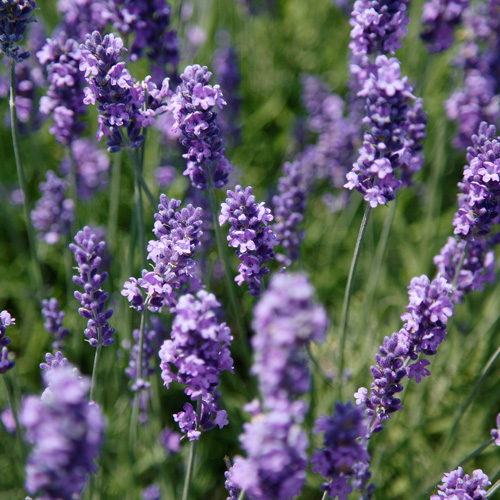 Lavender, the oil of which is a toner and detoxifyer, comprises a genus of around 40 species of flowering plants in the mint family, the most commonly cultivated of which is Lavandula Angustifolia. Growing between 20 to 120cm, lavender is known for its distinctive 'lavender' purple colour flowers and its fragrant essential oils revered for soothing and healing abilities. Lavender's anti-inflammatory and antiseptic qualities make it suited to the treatment of eczema and acne. At the same time, it is highly anti-oxidative to fight against the harmful and aging effects of environmental pollutants on the skin.